ECFX employs Intelligent Automation to help firms mitigate risk and control costs through the COVID-19 pandemic.
April 21, 2020 •Admin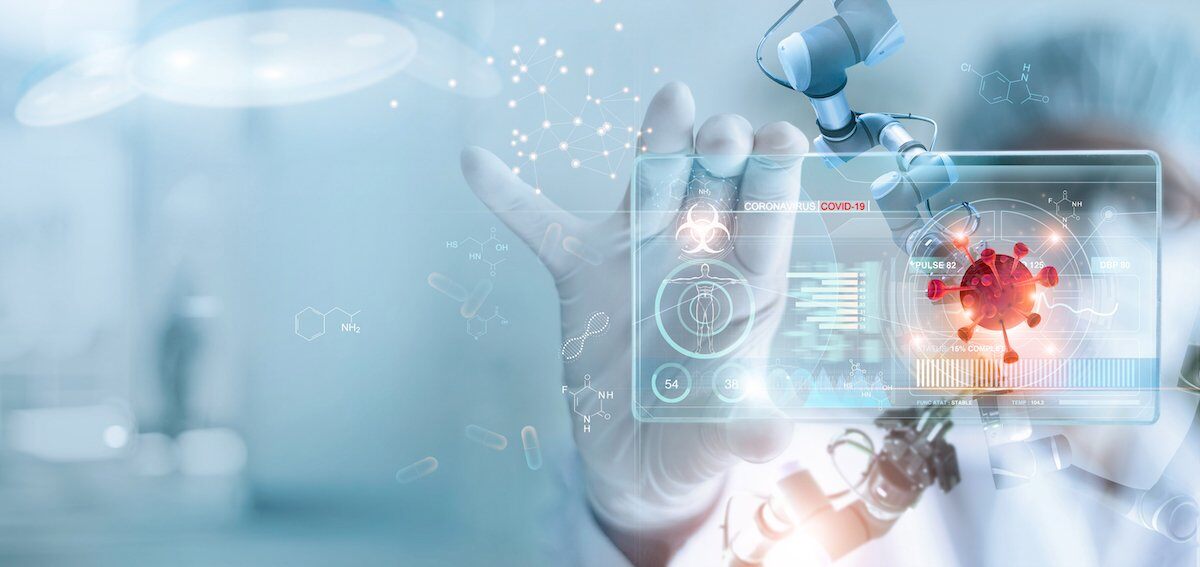 ECFX Quick Start COVID-19 Program
As we all know,the world has changed since the beginning of February. We recognize the extra stress and challenges that have evolved because of the COVID-19 pandemic. First and foremost, we wish you, your families and coworkers good health and safety. As a small business ourselves, we directly feel the impact of social distancing, business closures, working from home, supply shortages and all the economic challenges that go along with it.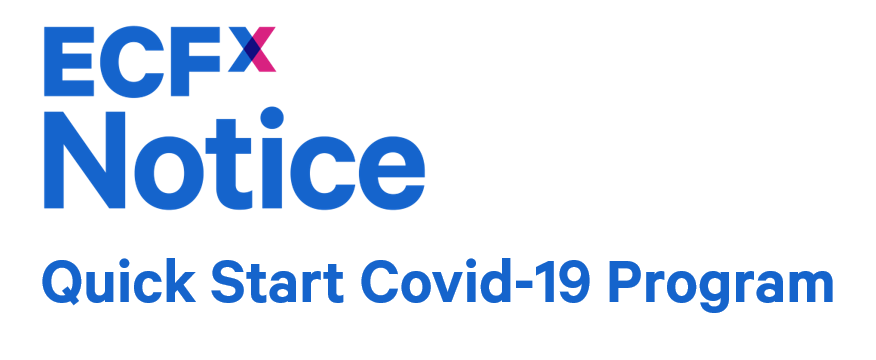 We are following one core guideline, keeping you and our employees safe. With that in mind we have been asking ourselves, how can we help the legal and court communities during this challenging time? The pandemic has caused courts to close, change their scheduled hours, adjust to limited staff and move hearings from in person to virtual. The result is an exponential increase in court notices to update all the parties of the changes which are occurring daily. Further, while court closings have slowed new filings and notices they will eventually open back up with a dramatic spike in filings and court notices as courts across the country try to catch up.
We are strong believers that technology is a potent and effective tool to leverage in difficult or changing times. To help firms cope with the increased volume of court notices and the spike that is sure to come whencourts open back up, ECFX is now offering our QuickStart COVID-19 program allowing firms to process all court notices for up to 200 cases at no charge fo r90 days. The ECFX Quick StartCOVID-19 program is a fullyremote install and can have you up and running in just days.
‍ECFX Notice is an Enterprise Notice Management System using Intelligent Automation to streamline the entire electronic court notice workflow with firmwide administration and analytics.
‍ECFX Notice automates the seven essential workflow steps of court notice management‍

Connect the case to an internal client and matter number
Download each document associated with the notice, potentially tens or hundreds of documents per notice
Profile each document in the document management system based on firm guidelines
Determine relevant parties to be notified
Distribute the notice and associated documents
Update the notice to the docketing staff or directly to the calendaring system
Record costs in the time and billing system.
‍
ECFX Notice Benefits
Enhance Speed and Efficiency‍
ECFX Notice creates efficiency by intelligently automating repetitive manual tasks while providing the flexibility to maintain firm rules and culture. Electronic court notices are processed within seconds of receipt instead of the hours or days it may take with manual processing due to employee off-time or unavailability. ECFX Notice reduces the cost of processing electronic court notices by an average of 93%.
Reduce Risk and Increase Consistency
ECFX Notice reduces risk by automating processing of electronic court notices eliminating delays in processing and human error that may critically limit the time available for the firm to respond to a notice. Attorneys and other timekeepers receive notifications and documents in a consistent format according to firm, practice group or attorney preferences. ECFX's transactional billing allows for easy assignment of processing costs to a specific matter or case, ensuring accurate billing and cost recovery.
Improve Control and Visibility
ECFX Notice improves control by providing flexible, firm-defined policies for profiling documents in the DMS, ensuring documents are always profiled correctly. An intelligent dashboard with customizable metrics empowers managers to make informed staff sizing and workload distribution decisions, while alerts enable administrators to implement and enforce consistent firmwide workflows.
‍
ECFX Notice Features
Storage:
Automatically downloads documents to the DMS and applies firm-defined profile policies according to firm, practice group or attorney preferences.
Notification:
Suggests and maintains case-specific distribution lists of relevant parties from multiple data sources. Generates and distributes consistent, easy to read email notifications that include PDFs or links to documents in the DMS according to attorney preferences. Sends notifications to the docketing staff for entry into the calendaring system.
Alerts & Analytics:
‍Provides an intuitive and customizable analytics dashboard for monitoring matter, case, client and timekeeper activity metrics. Sends alerts when distribution lists fail to meet firm criteria or notices are not read by at least one person on distribution list.
Billing:
‍Attributes processing costs to specific cases and creates monthly cost loads compatible with industry-standard time and billing systems.
Integration:
‍Integrates seamlessly with a firm's case management, DMS, ethical walls and time and billing software.
‍
ECFX Quick Start COVID-19 Program